Phillis Dickey – President
phillis.dickey@aidnaction.com
Phillis serves as the President of AIDNACTION INC, an Arizona, not for profit, corporation.  She is Chairman of the Board of Directors as well as the corporation's Statutory Agent.  Phillis has a strong desire to help the people in Ghana, West Africa enjoy a more abundant life style and a promising future.  She has traveled frequently to Ghana, West Africa and Guyana, South America. She most recently has returned from El Salvador, Central America where she assisted Manos De Esperanza with their on going mission to provide school children with school supplies and living assistance. In Ghana when the Sewing Center was active, Phillis spoke as the Key Note speaker at graduation ceremonies and provided sewing supplies to the graduating girls.  She is widowed, has 2 adult children, and is currently retired.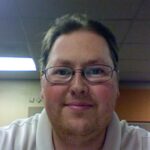 Rich Rowland – Secretary/Treasurer
rich.rowland@aidnaction.com
Rich serves as the Secretary and Treasurer of AIDNACTION INC.  He is also a founding member of the Board of Directors of the organization.  He also has the title "Webmaster" and has the responsibility of all internal and external communications for the company.  He is innovative in his approach as he has designed the company's digital footprint.  He received his Bachelor's degree in Visual Communication, which makes him a natural fit for his role with AIDNACTION.  Rich has produced many videos; worked on countless websites; and is an essential asset to AIDNACTION. Rich has traveled to Ghana, West Africa, and has a commitment to helping the people achieve a better life. Our "technology wizard" is a valuable asset to fulfill the company's mission. He is married to Kathryn.

Paul Garrison – Director
paul.garrison@aidnaction.com
Paul serves as a director for AIDNACTION INC. Although a new member of the team, his desire to help the people of Ghana achieve a higher standard of living is not new.  Paul has a background referred to as "high tech", He has worked in aerospace manufacturing since 1978 in large machine shops to small 2 man operations, working in exotic metals holding tolerances to .00005". Paul believes he can persuade organizations like Honeywell, Boeing, Raytheon and others to donate machines and equipment for training students for employment tin Ghana, West Africa.  He "welds" recreationally. He continues to work on his own vehicles because, HE CAN. Paul has traveled to Nigeria, Trinidad, Tobago, and Ghana, West Africa.  Paul is married to Sjon and has 4 adult children.

John Blake – Director
john.blake@aidnaction.com
John serves as a director for AIDNACTION INC.  Although a new member of the team, he has desire to help the people of Ghana. John has a background serving others. He has worked in Senior Care Assisted Living organizations.  He has a strong desire to lead the organization in assisting those that can't help themselves to live and be productive members of their community.  John's goal is to help provide the physical facilities and a local structure of administration to help the senior population in Ghana who can no longer work or provide for themselves.  He has the skills and leadership to accomplish that goal. John currently works for an organization connected to the City of Tempe, Arizona.  John is married to Artemisa and has 2 adult children.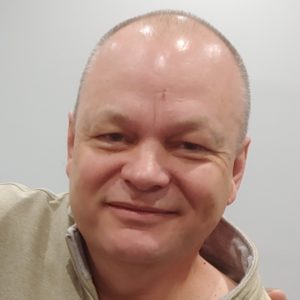 Pete Glaser – Director
pete.glaser@aidnaction.com
Pete is the newest member of the Board. He has a history of service to his church and those around him. He is looking forward to Aidnaction's future projects and involvements in Ghana, West Africa. Pete has worked the semiconductor, electronics and financial industry. His background has given Pete the experience to be an important contributor to the Aidnaction team. He looks forward to traveling to Ghana and involvement in our projects. Pete has made his home in Arizona over 50 years. Family is important to Pete. He has been married to Donna for 30 years and has 2 adult children.